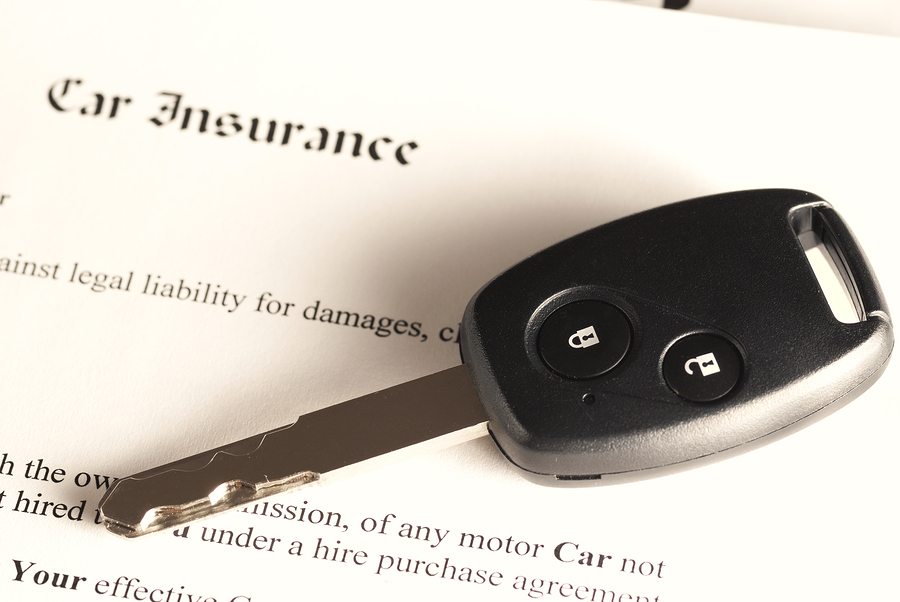 Each auto insurance policy is a collection of policy options bundled together. The size, configuration, and protection for auto insurance policies will vary by the policyholder.
Here's how auto insurance policies break down, and what that means for you:
Liability Insurance. Liability insurance is the coverage necessary for driving legally in most states. Auto liability insurance will pay to victims in accidents where the insured is at-fault, within limits. The driver at-fault and any passengers in the at-fault vehicle will not be compensated.
Uninsured/Underinsured Motorist Insurance. If hit by a driver without insurance or inadequate insurance for the damages, uninsured/underinsured coverage can compensate for the difference.
Bodily Injury Liability Insurance (BIL). BIL coverage covers the medical expenses for victims of at-fault accidents. BIL inclusions are often listed as pairs, such as "25/50". The first number in this ratio is the maximum dollar amount per claimant. The second is the maximum amount of liability insurance covered by the policy.
Collision Insurance. Collision insurance covers repairs to the vehicle following a mishap. Collision insurance is optional coverage and can pay for single-vehicle claims as well.
Property Damage Liability Insurance. Oftentimes, property damages are included in a vehicle mishap. Looking at BIL coverage, there may be a third number listed. For example, property damage limits of 25,000 on a 25/50 BIL policy will be included last, listed as 25/50/25.
Comprehensive Auto Insurance. Loss can occur without there being an accident. For vehicles stolen or damaged in a way uncovered by other policy inclusions, comprehensive coverage can cover repairs or replacement.
Personal Injury Protection. Regardless of fault, Personal Injury Protection (PIP) Insurance can cover medical expenses for both driver and passengers. Policies may also include compensation for lost wages during recovery.
Auto insurance is more than a protective measure, it's a legal requirement just about everywhere. For more on the minimum auto insurance requirements for your state, contact a local auto insurance agent. The consequences for uninsured driving can be costly.
The legal minimum is a guide for ensuring drivers on the road are able to fulfill potential responsibilities. In cases where the claim exceeds coverage limits, the burden falls on the driver at-fault. To help avoid paying costs out-of-pocket, ask about increasing insurance coverage limits. As assets may be seized for repair costs, matching insurance coverage limits to total personal asset value is recommended.
Getting the Right Amount of Insurance
There's more to getting the right amount of insurance. Many people are paying more than necessary for protection. Insurance protection can overlap depending on policy options, employer benefits, and other insurance coverage. Get the best savings by speaking with an agent. A review of insurance protection can help get the best protection while saving money.
Personal means for procuring insurance will affect how much coverage is possible, yet through discounts and bundling options, there may be more options available than at first glance. Deductible amounts vary by person and will affect insurance rates. Selecting the highest-affordable deductible helps deliver the lowest rates. This means paying more in case of a claim, yet oftentimes can be cheaper than paying higher monthly rates.
In FL, HI, KS, MA, MI, MN, NJ, NY, ND, PA, UT, and Puerto Rico, drivers are required to carry N0-Fault Insurance. This insurance pays out regardless of fault and limits litigation options. These policies tend to be pricey and shopping for the best rates can lead to big savings.
Shopping for Car Insurance
With personal coverage limits in mind, it's time to begin comparing rates and policy options. Auto policies and rates vary depending on driver history, the vehicle, location and more. Speak to an independent insurance agent for help finding the best auto insurance policy match.
Independent insurance agents return quotes for multiple insurance carriers. This places the power to choose in the hands of the buyer. With multiple quotes, it's simple to compare rates and coverage. An independent agent can help tailor a policy to fit your lifestyle and financial profile. Incredibly more in-depth than an anonymous online quote quotes from independent insurance agents are far more accurate, tailored by someone invested in your policy.
Rather than working directly with a single major carrier, independent insurance agents are free to work for the customer, making carriers compete. Agents working directly for carriers are limited to their policies and rules, severely limiting their means to personalize a policy.
Negotiating for Discounts on Insurance
Ask about insurance discounts. Many insurance discounts are available and can change depending on carrier. Bundling discounts, safety discounts, student discounts and many others are available. An independent agent is your insurance representative. Their goal is your satisfaction. Contact an independent agent for a list of auto insurance quotes today.