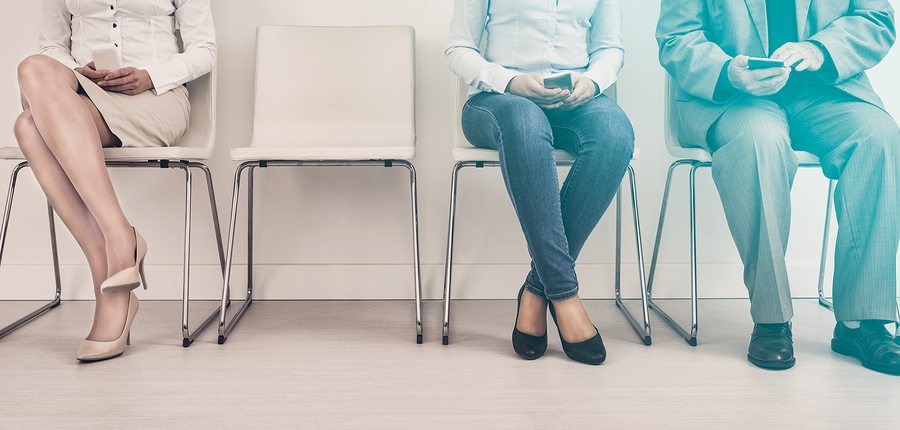 In the United States, studies have shown that the labor market continues to expand with more jobs available for the second half of the year. Additionally, a large percentage of companies expect to increase salaries this year.
In fact 60% of companies are going to hire new employees between July to December. (This is according to CareerBuilder's 2017 Midyear Task Forecast.) This number represents a 50% increase over the previous year. Additionally, 46% of businesses plan to hire contract employees. This represents an increase from the previously reported 32% in July 2016.
Demonstrating strengthening economic confidence, CareerBuilder also found that 27% of employees intend to change jobs by the end of the year. (Need to retain employees? Now's the time to re-evaluate your benefits plan…)
The CareerBuilder study resulted from surveying 2,369 hiring managers and human resource specialists. It also gathered input from 3,662 private, full-time employees.
The CEO of CareerBuilder released a statement that confirmed the findings of his report. He stated that most employers were confident in their expectation of economic growth and increased need for workers.
The growing competition for skilled workers is giving job seekers a greater chance of being choosy about where they work. (Allowing them to find positions that give them greater work/life balance.)
He also went on to say that job seekers benefitted from having greater career options. Companies are rapidly trying to fill open positions and are willing to pay more to their employees. (Companies are also showing a better understanding that employees need to have positive feelings about where they work…)
Another study completed by Manpower Group further backed up these findings. According to this "Workforce Employment Expectation Study", there are strong indications of an increase in hiring. Manpower found that U.S. companies are anticipating the hiring rate to stay favorable in the remaining months of 2017.
A survey of 11,00 companies indicated that 24% of the companies had the goal to hire new employees between July and September.
In many job areas, employers indicate that they have fairly steady plans to hire new employees. Segments with the largest anticipated growth include durable goods manufacturing.
For the last six months of the year, there are certain industries that will outpace others in hiring. This is according to the CareerBuilder survey results.
IT companies are the ones that are most likely to hire new employees with 72% planning to increase their worker force.
Manufacturers at 66%,
Health care with 64%, and
Financial services with 62%.
Manpower Group's survey indicates solid growth in the leisure and hospitality fields. This also anticipates solid growth in:
Transportation,
Wholesale,
Retail, and
Professional services.
The constant changes in technology are also changing the skills that are needed. Manufacturing, for example, requires workers who are more technologically sophicticated.
To remain competitive, employers are offering better benefits combined with on the job learning to support employee upward mobility.
Companies that are most likely to hire through the rest of the year are going to be in the following areas:
Skilled trade, 15%
Software specialists, 14%
Cybersecurity, 13%
Sales, 13%
Administrative, 13%
Both of the studies indicate that the employment outlook in the United States is favorable. The greatest growth is anticipated in the Western states.
Midsize companies have the highest percentage of employee growth. Smaller local businesses are also reporting their greatest yearly growth according to CareerBuilder.
Meanwhile, more than 70% of HR supervisors told CareerBuilder they feel pressured to increase salaries. This is because of an increasingly tight and competitive labor market.
In fact 53% of survey participants intend to increase the starting salaries for new employees over the following six months. 32% intend to raise the initial salaries within job offers by 5% or even greater.
What this means for your business is that you will fight harder to attract and retain great quality workers. If you need to chat about benefits we'll be happy to help point you in the right direction.