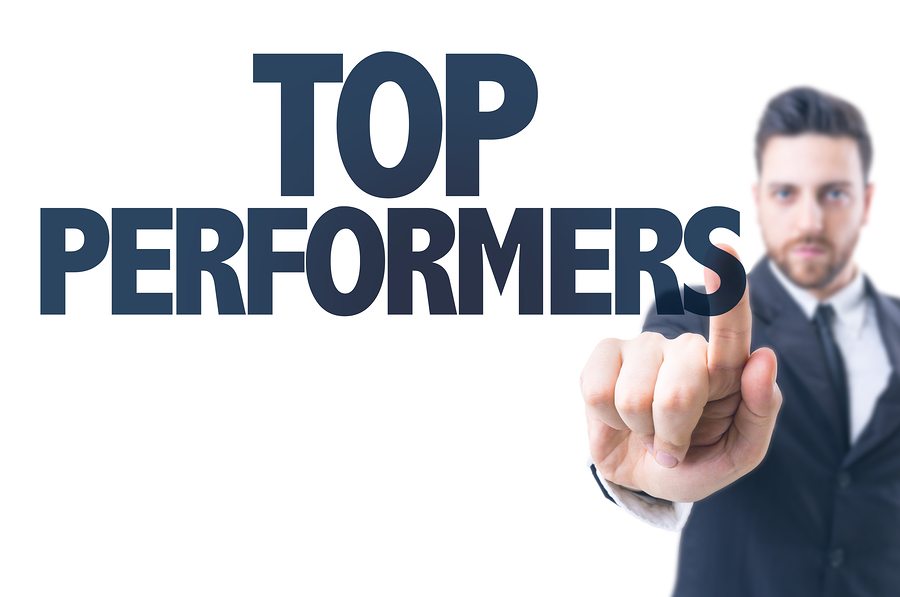 As the economy improves and labor markets begin to pick up the pace of hiring, workers around the world are beginning to seek out new job opportunities. According to research conducted by HayGroup, a global management-consulting firm, worldwide employee turnover will reach 23.4 percent by 2018. The firm predicts more than 161 million employees are already preparing to leave their employers.
As any business owner knows, replacing employees comes with significant costs. In fact, a meta-analysis of studies conducted by the Center for American Progress found the median cost of turnover is equal to 21 percent of an employee's annual salary. In the case of jobs that are very complex and require specialized training, turnover costs can be even higher.
While minimizing turnover throughout your workforce can reduce associated costs, there is another approach you may want to take. Experts suggest that the top 20 percent of employees in any company do 80 percent of the work. The middle 60 percent of the workforce tackles another 20 percent. The bottom 20 percent of your staff accomplish little to nothing.
You can maximize your employee retention efforts—and boost your company's bottom-line—if you identify your top performers and focus on them. Once you know what a top performer looks like, you also know what to look for when replacing the average and below average professionals who choose to move on. Many of these ideal employees will share the following characteristics:
They have stellar references. When you called their past employers, their supervisors were eager to give them glowing reviews. Their LinkedIn profile included numerous endorsements and recommendations from bosses and associates at previous jobs. They may have even proactively included letters of recommendation with their resume.
They have defined goals. If you ask a top performer what he or she wants to be doing in five or 10 years, you'll receive a well-articulated answer. These professionals are always thinking ahead and proactively pursuing the skill sets needed to achieve their goals.
They are ambitious. Top performers are interested in more than a paycheck. They thrive on the satisfaction and recognition they receive for a job well done and are always looking for ways to advance up the organizational ladder. Their employment history will show upward movement within organizations and across jobs.
They know how to prioritize. Your top performers juggle multiple projects with ease and avoid wasting time on distractions. They always meet their deadlines on high-value tasks.
"No" is not in their vocabulary. You can count on your top performers to tackle any task you send their way. They exude a can-do attitude while creatively and efficiently solving problems.
If you want to make the most of any opportunity, you must  identify your top performers, focus your employee retention efforts upon them, and look for professionals with similar high-quality characteristics to replace less valuable workers as they leave.