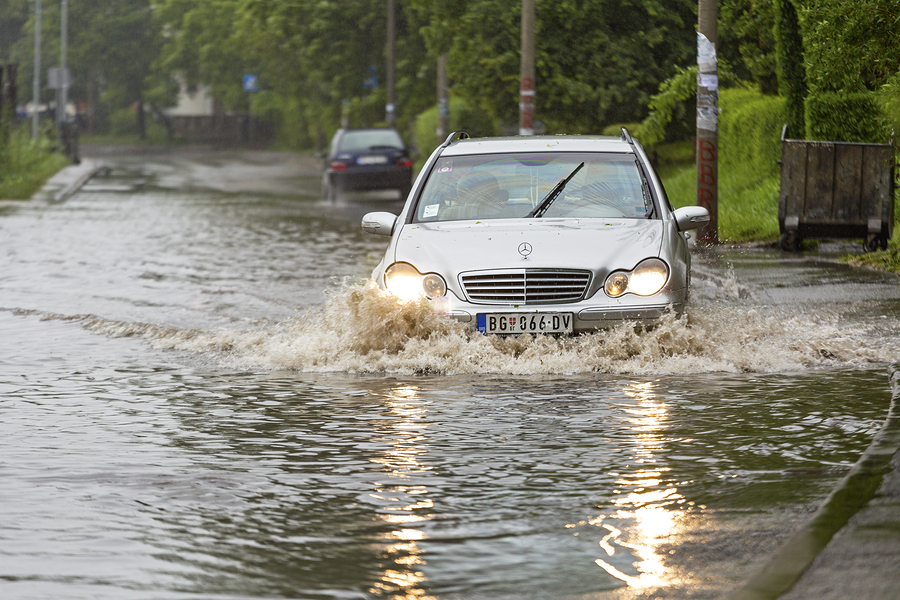 Fires, floods, tornados, hurricanes, high winds, hail and lightning… Mother Nature has some serious weapons in her arsenal, and she's not afraid to use them. With extreme weather becoming more common in many parts of the country, every home is likely at risk of incurring damage from more than one type of natural disaster. In some cases, even with insurance, the outcome is financially dangerous. Consider the following monetary hardships you may encounter.
You'll probably pay clean-up costs out of pocket.
Even if these expenses are covered by your homeowner's insurance, you may want to pay for them upfront in order to speed up the process. From removing downed trees to ripping out water damaged drywall and flooring, clean-up can run in the thousands. If you don't have that kind of cash on hand, you'll have to live surrounded by debris until you receive the check from your insurance company. Talk to your insurance agent about what your policy covers as well as how quickly payouts are usually made.
You're going to need vital paperwork.
From your insurance paperwork to birth certificates, social security cards, bank account and credit card information, there are many important documents you're likely to need in order to get your life back in order after a natural disaster. If they're lost or cannot easily be accessed, it could delay the processing of your insurance claims and receipt of any government assistance to which you may be entitled. Experts advise making copies of important paperwork and storing it electronically using a cloud-based storage provider such as Dropbox. You might also consider keeping hardcopies of important documents in a safe or safe deposit box.
You might be on the hook for more than you realize.
You knew you needed insurance, but you also wanted to keep your premiums low. You may have bought a policy with a higher deductible as a result, and you'll have to put that much cash towards clean-up and repairs before your insurer will cover any difference. Talk to your insurance agent now—before a natural disaster strikes—about the deductible and coverage limits on your insurance policies. If you live in an area where certain types of extreme weather are common, it might make financial sense to increase coverage and reduce your deductible.
You're probably going to need access to cash.
After a major natural disaster, power outages are not uncommon—and they can last weeks and cover large areas as well. Whether you need to secure a hotel room for your family, buy clothing and toiletries, or just pay for pizza delivery until you can use your stove again, you may need to use cash if debit and credit card machines are down. Consider putting some cash in a safety deposit box at a bank in a neighboring town. Set up direct deposit with your employer so your earnings will automatically go into your bank account as well.
Do you know what your insurance policies cover? Are you concerned about the financial implications of a natural disaster? Call us today to review your coverage and discuss options to lessen the financial burden should Mother Nature decide to strike your home.